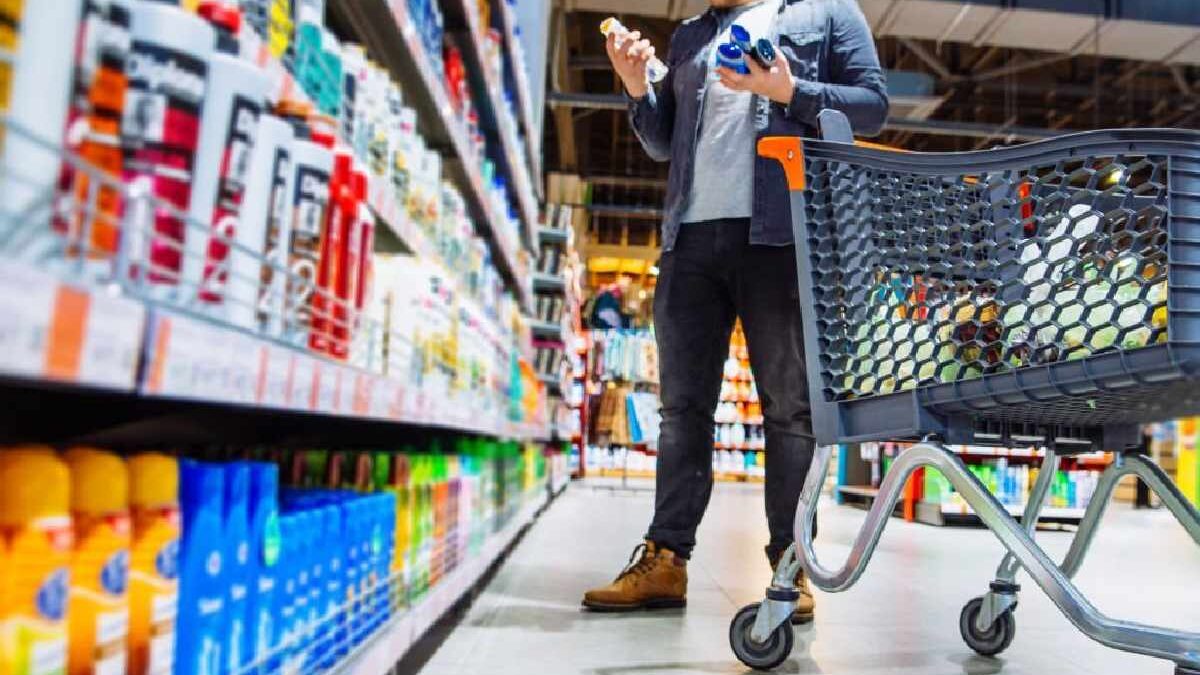 The only 10 beauty products you need
glamourgenix, 1 year ago
6 min

read
166
The only 10 beauty products you need – Although marketing, social networks and TV ads create constant and quite compelling needs for us, the natural beauty basics comprise ten cosmetics.
We talk a lot about the concept of a capsule wardrobe.'
 when we refer to fashion. These words mean that, with only ten items.
You can ideally have a repertoire of items that can be combined (most of them basic) to create an infinite number of looks. But we don't do the same with the beauty bag, but we love the concept of the 'capsule bag', which we will develop today.
Is it possible we need less than we think in the 'beauty' field? With so much information on social networks and television advertisements, it isn't easy to discern between what is important and what is essential.
Right now, Instagram is incredibly full of influencers who recommend products (most of them for paid collaboration) and our heads are saturated impressively, confusing us.
To get quality information, we always talk to the experts; this is what we have done with Elisabeth Álvarez, CEO of In Out Barcelona (the reference beauty centre in Barcelona) and an expert in dermo-cosmetics and formulation. This is what she has told us, so take note:
The ten essential beauty products for a capsule cosmetic bag
1- OIL-BASED CLEANER (FOR THE NIGHT)
"The oil texture seems ideal to me because it gently cleanses, respects the pH, maintains hydration and is the necessary first step in double cleansing", confirms Elisabeth Álvarez, an expert in cosmetic dermatology and CEO of In Out.
This product is one of the necessary steps to cleanse the skin in depth; this formula removes oily textures, such as sunscreen or some makeup elements, such as foundation, lipstick or cream blushers.
2- WATER-BASED CLEANER (IN THE MORNING) AND AS A SECOND STEP IN CLEANING (AT NIGHT)
"The aqueous base is usually presented in gel or foam; it makes a thin foam and is removed with water. In the morning, it is perfect for removing sebum and impurities generated during sleep, and at night it complements the oil cleanser for a perfect double cleanse".
Here we will remove the impurities, the toxins expelled during the night or the dirt that accumulates on the skin during the day. This texture washes away what the oil cleanser cannot, so both are necessary. Forget micellar water, it is insufficient for proper cleaning
3- ANTIOXIDANT SERUM (BY DAY)
"It will be in charge of neutralises generated by solar radiation and pollution, improving luminosity and skin texture and unifying the tone. The active ingredients par excellence are Vitamin C (the main antioxidant), E, ​​resveratrol or polyphenols".
Smooth more so today that we are in summer and sun exposure is inevitable, even if it is not intentional. All the sun damage that has wreaked havoc on the skin will need to be repaired with this type of serum.
4- LIGHT MOISTURIZING CREAM (DAY)
"If we talk about the summer season, a fluid type is preferable since, with the heat, too dense textures can bring shine and be heavy. The rest of the year, the ideal is to choose the one that suits our skin type.
Moisturizing creams preserve the skin's natural moisture, provide more hydration and prevent it from losing the water it contains within the lipid barrier. The texture will adapted depending on the season, environmental conditions, skin type, and needs.
5- NIGHT SERUM WITH TREATMENT
"Moisturizing cream falls short, on many occasions, when we want to affect certain signs of age, spots, acne, which is why serums with acids or painkillers (depending on the action we want) are recommended if we want to have a more comprehensive treatment ."
This is where we will put the retinol, the AHA's, all kinds of acids or more concentrated treatments whose activity and objective are specific and not entirely compatible with sun exposure, so we will try to put them at night. Some are photosensitive and lose effectiveness if the sun hits them, while others irritate the skin somewhat… Better to apply them when the sun is not shining on us.
6- CREAM WITH CERAMIDES AND FATTY ACIDS (NIGHT)
"At night, the cream can be more creamy. One that repairs the barrier function is advisable, even more so on vacations and with sun exposure and chlorine exposurepialyse Barrière line from SVR".
The interesting thing here is to nourish and provide ingredients that penetrate the skin at night to repair it.
7- EYE CONTOUR
"The skin around the eyes is much finer and more sensitive than that of the rest of the face and body; obviously, for this reason having a good eye and lip contour would be interesting to hydrate and protect that area".
More and more brands are betting on not only moisturizing eye contours with treatment (such as retinol, for example) but also formulating some with sun protection and considering that the skin in that area wrinkles very quickly, it will be optimal to have a fairly complete one. And, if you dare, one day with SPF and another at night with treatment.
8- BROAD SPECTRUM SUNSCREEN FOR THE FACE
"I like the Heliocare 360 ​​range for the face because it protects against four radiations (UVB, UVA, infrared and visible light) and contains Polypodium Leucotomos extract, a powerful antioxidant, in its formula. I recommend a mist to replenished easily, like the Anthelios de la Roche-Posay Invisible Facial Mist."
Whether it is summer or not, the sun is always there; therefore, having one header in winter and another in summer will be more than necessary, almost more important than any other product. If we had to stay with three essential products and reduce this capsule toiletry bag to three products, we would stay with: cleanser, moisturizer and sunscreen. There were always priorities.
9. SUN PROTECTION LIP BALM 50
"Let's not forget about the lips; their skin is much finer and even more unprotected than the face. High sun protection is essential. I like Eucerin's Aquaphor SOS lip regenerator ."
Right now that it's summer, there are repairing lip balms and moisturizers with sun protection, many of which tinted. The options are many; you have to choose the one that best suits you.
10. AFTER-SUN CORPORAL
"In summer, we get out of the shower quickly, so it is comfortable, for example, a moisturizer that applied under it, such as Nivea. If we have sun exposure, you should choose an after-sun: we will incorporate soothing and antioxidant active ingredients, such as vitamin E and Aloe Vera".
It is essential, just like on the face, to apply a product that soothes our skin and provides all those antioxidants that combat sun damage. They have a cold effect, which is also more pleasant.
Related posts