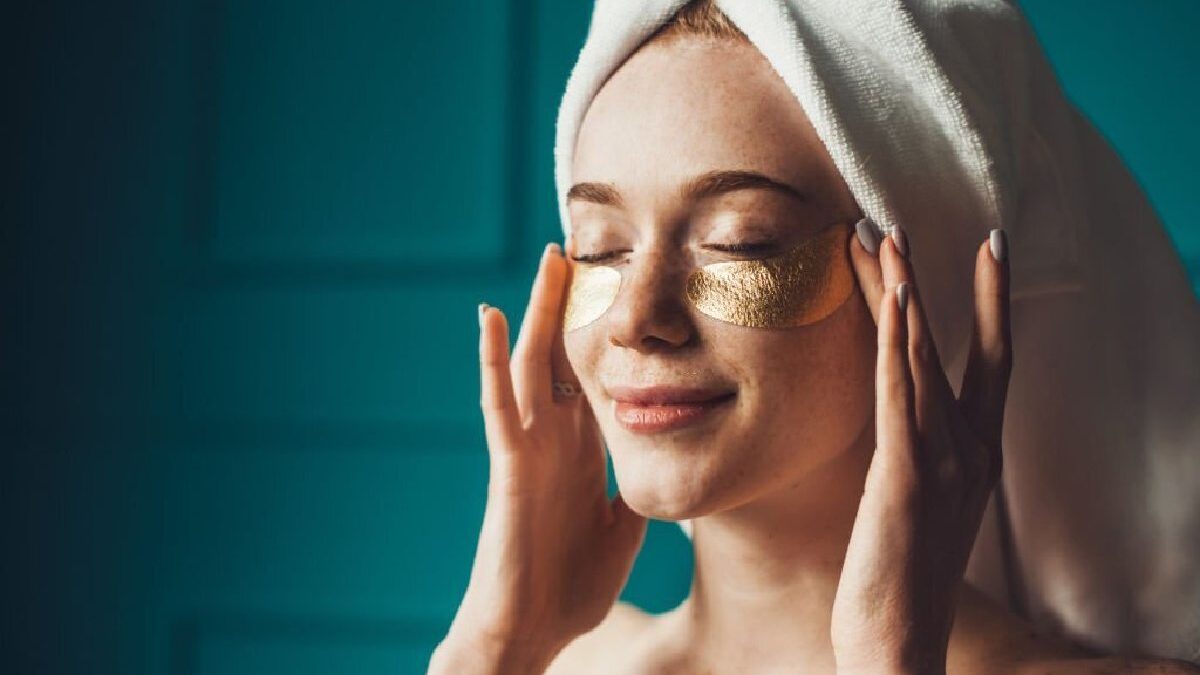 CAN WE IMPROVE THE APPEARANCE OF DARK CIRCLES? TIPS, STEPS AND PRODUCTS
glamourgenix, 1 year ago
4 min

read
143
APPEARANCE OF DARK CIRCLES – those dark shadows under the eyes, are a common concern affecting all skin types and colours. Dark circles can appear for genetic reasons and are usually more visible in times of stress or nights of little sleep. In this sense, nothing can be done to prevent its appearance, but it can be reduced and improved.
WHAT ARE DARK CIRCLES?
Dark circles are dark shadows that appear under the eyes. Its appearance makes our eyes look tired or even makes our eyes look sunken. The skin under the eyes, like the entire periocular area, is very delicate and the thinnest on the face, up to 5 times more. It is one of the first places where signs of ageing appear, such as crow's feet. Dark circles can be visible before expression lines, and as we get older, they will become more visible due to the skin's loss of volume and density. Also, unfortunately, dark circles will be accompanied by other conditions such as eye puffiness, bags, wrinkles and expression lines.
WHAT CAUSES APPEARANCE OF DARK CIRCLES?
The appearance of dark circles is a multifactorial result produced by genetics, sun exposure and lifestyle. We can talk about factors that cause dark circles, such as stress, lack of sleep, dehydration, and poor diet…
DIFFERENT TYPES OF DARK CIRCLES.
Although dark circles do not understand age or skin type, not all are alike. Two types of dark circles are the most common, blue and brown:
BLUE EYES.
They are usually blue or purple (in that colour range)f
Moreover, they may be related to swelling or fluid retention under the eyes.
They are more common in fair skin
BROWN EYES
Colours range from light brown to dark brown.
With the sun, they can become darker.
They tend to be more common in dark skin.
TIPS TO REDUCE DARK CIRCLES AND PUFFINESS.
Follow these steps to care for the area around the eyes.
MAKE-UP REMOVER, gently removes makeup, do not press this area or rub. Biphasic or oil-based makeup remover products are recommended. The correct way to remove makeup from your eyes, even when you have a lot of makeup on, is to use a muslin cotton pad… impregnated with the makeup remover product and press on the eye for approximately 10 seconds to remove it by dragging the product out.
DO NOT RUB; if you suffer from dark circles, pressing excessively can cause hyperpigmentation, and with this, we will make the dark circles more visible.
EYE CONTOUR, use a serum or cream to treat them. It should be applied just where the orbital bone is, giving soft touches. In addition, some eye contours treat dark circles and wrinkles and have patents that prevent drooping of the upper eyelid. We can apply it to the upper eyelid but find that not all products allow or advise it.
PROTECT YOUR EYES; everyone knows that sun exposure is one of the leading causes of the first signs of ageing and can cause discolouration that increases the visibility of dark circles. To do this, use polarized sunglasses and SPF in this area; more and more products on the market do not sting the eyes.
ASSETS THAT YOUR EYE CONTOUR SHOULD HAVE
Using an eye contour is essential whether you have dark circles or not. In this case, and more than ever, prevention is critical. If I've convinced you to consider selecting an eye treatment for dark circles, I recommend that the product you purchase have one of these ingredients:
Peptide skin care formulas can reduce puffiness in the eyes. By helping to reduce dark circles, the entire eye area appears more youthful. In addition, depending on the type of peptide the formula contains, it will help us improve bags and wrinkles since some have a tightening effect.
We know that retinol is known to help unify the tone, which will help to visibly reduce dark circles and smoothes, illuminates and improves bags.
Formulas with caffeine help reduce swelling in the area around the eye. It also can improve blood circulation.
VITAMIN K.
We usually find it as oxidized Vitamin K in the contours since it is less sensitive to ultraviolet radiation. With it, we can reduce dark circles by reducing hemosiderin deposits that usually appear in the area of ​​dark circles.
HYALURONIC ACID.
It provides hydration and improves the appearance of expression lines.
SHEA BUTTER.
We like that it has this active ingredient because it is emollient (that is, it complements the action of the lipids that we have naturally in our skin), and it hydrates and protects this flawless skin.
Related posts