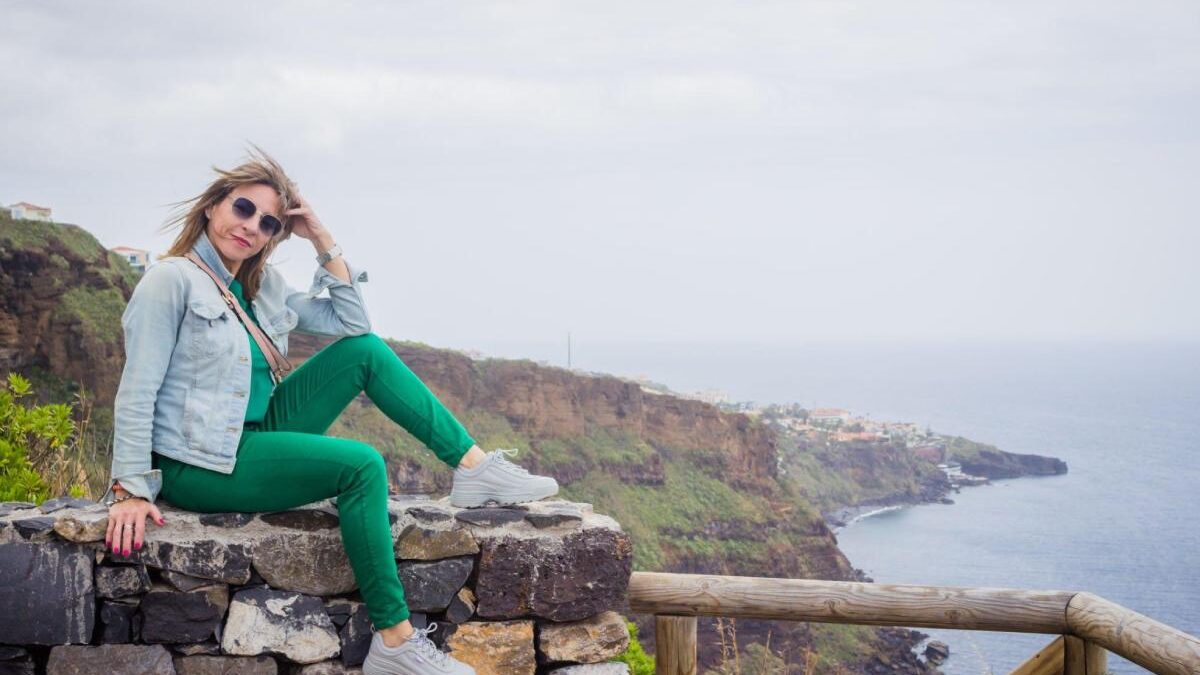 Exploring the World with Comfort and Flair: Innovative Travel Outfit Ideas
glamourgenix, 3 months ago
3 min

read
77
Travel is a passion that unites many across the globe. However, finding the perfect balance between comfort and style can be challenging. As you prepare to embark on your next adventure, it's essential to consider travel outfits that make a fashion statement and are practical for your journey. This article will explore innovative travel wear ideas to help you traverse the globe comfortably and with flair.
Understand Your Destination
Before you start packing, it's important to understand the climate and culture of your travel destination.
Climate Consideration
Understanding the weather conditions of your destination will allow you to pack appropriately. For instance, light, breathable fabrics are ideal for tropical climates, while layers are key for cooler destinations.
The Art of Layering
Layering is an essential travel skill that ensures you are ready for any weather condition while still looking stylish.
Lightweight Layers
Opt for lightweight layers that can be easily added or removed. A cotton T-shirt under a light jacket or cardigan is versatile and comfortable.
Invest in a Good Jacket
A quality jacket can be both functional and fashionable. For cold weather, a down jacket is warm without being bulky. A lightweight rain jacket can also double as a windbreaker in warmer climates.
Comfort Meets Style: The Perfect Travel Outfits
Creating the perfect travel wear is an art that combines comfort with personal style. Here are some innovative ideas that tick both boxes:
The Chic Traveler
Wide-Legged Trousers: These are stylish and comfortable, especially during long flights.
Oversized Scarf: A large scarf can double as a blanket and add colour to your outfit.
Slip-On Shoes: Chic yet practical, slip-on shoes are ideal for navigating airport security.
The Active Adventurer
Athleisure: Combining style and function, athleisure wear like joggers and a sporty top is perfect for the active traveller.
Sneakers: A pair of stylish, comfortable sneakers is necessary for exploring new cities on foot.
Backpack: Opt for a sleek, functional backpack that holds all your essentials without compromising style.
The Classy Globetrotter
Jumpsuit: Easy to dress up or down, a jumpsuit is both comfortable and elegant.
Ballet Flats: Classy and compact, ballet flats will keep your feet happy while adding a sophisticated touch.
Statement Jewelry: Elevate your look with a piece of statement jewellery like a bold necklace or a stack of bracelets.
Practical Accessories for Fashionable Travel
The right accessories can be game-changers when it comes to travelling in style.
Multi-Functional Pieces
Look for items that can serve multiple purposes, such as a sarong, a scarf, a skirt, or a beach towel.
Packable Hat
A foldable hat is fashionable and practical, protecting you from the sun or helping to cover up a bad hair day.
Compact Umbrella
A small, stylish umbrella is an essential accessory for unexpected rain showers and can be a fashionable addition to your travel wardrobe.
Sustainable Travel Wardrobe Choices
As sustainability becomes more critical, consider eco-friendly options for your travel wardrobe.
Sustainable Brands
Support brands that focus on sustainable practices and materials. Look for certifications like Fair Trade and Global Organic Textile Standard (GOTS).
Packing Light
Packaging light and choosing versatile pieces make your journey more comfortable and reduce your carbon footprint.
Wrapping It Up
Travelling doesn't mean you have to compromise on style or comfort. With thoughtful planning, versatile pieces, and consideration for the culture and climate of your destination, you can explore the world with confidence and flair. Embrace the art of layering, invest in practical accessories, and make sustainable choices for a travel wardrobe that's as kind to the planet as it is chic.
Related posts