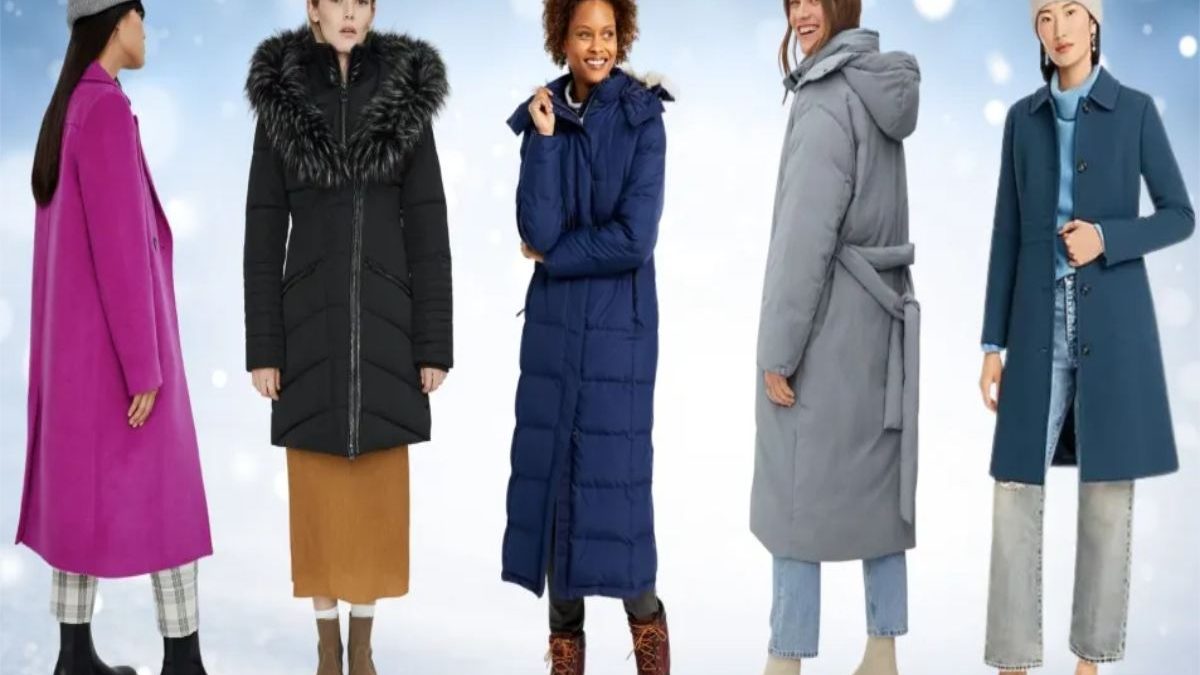 Cover Up in Style: Trendy Women's Coats for Winter
glamourgenix, 2 months ago
7 min

read
33
As the days get colder, it's time to start thinking about your winter wardrobe. The right coat can make all the difference when the temperature drops, so why not stay stylish and on-trend this season? This blog post will cover the hottest looks in women's winter coats, from timeless classics to more modern silhouettes. Find out which styles will sell out quickly this season, and get ready to hit the shops for some winter coat shopping. There's something for everyone, from cozy puffer jackets to faux fur and sophisticated peacoats. You'll be ready to brave the cold in style with some inspiration and the right winter coat. So, let's dive into the wonderful world of winter coats and get ready to wrap up warm!
Choosing the perfect winter coat
When it comes to women's winter coats, it's all about finding that perfect balance between warmth and style. You want a coat that will keep you cozy during the coldest days and make you feel confident and fashionable. Luckily, there are plenty of options out there that offer both. Whether you're into classic elegance with a wool coat, sporty chic with a puffer jacket, or sophisticated ensembles with a trench coat, there's a winter coat for every style. So, when choosing your perfect winter coat, don't settle for anything less than warmth and style combined.
Wool coats for classic elegance
Wool coats are the epitome of classic elegance. They never go out of style and instantly elevate any outfit. Wool's soft and warm feel makes these coats perfect for winter, providing both comfort and style. Whether you prefer a tailored pea coat or a long and flowing duster coat, wool coats add a touch of sophistication to your winter wardrobe. With their timeless appeal and versatility, wool coats are a must-have for every woman looking to make a statement this winter. Embrace the elegance of wool and stay chic all season long.
Puffer jackets for sporty and chic looks
For those looking to combine sporty comfort with chic style, puffer jackets are the way to go. These jackets are not only hot but also effortlessly trendy. With their quilted design and cozy insulation, puffer jackets add a relaxed and casual vibe to any outfit. Pair them with jeans and sneakers for a laid-back look, or dress them up with a skirt and boots for a more polished ensemble. No matter how you style it, puffer jackets are a must-have for fashion-forward women who want to stay warm and on-trend this winter.
Trench coats for sophisticated ensembles
Trench coats are the epitome of sophistication and elegance. Their classic silhouette and timeless appeal add a touch of refinement to any outfit. Whether wearing it over a dress for a formal occasion or pairing it with jeans and a sweater for a more casual look, trench coats instantly elevate your ensemble. The sleek lines and waist-cinching belt create a flattering shape, making you feel confident and chic. Embrace the sophistication of trench coats and step out in style this winter.
Faux fur coats for a glamorous touch
When adding a glamorous touch to your winter wardrobe, faux fur coats are the ultimate choice. These luxurious coats keep you warm and make a fashion statement wherever you go. The soft and plush texture of faux fur instantly elevates any outfit, adding a touch of elegance and opulence. Whether you choose a full-length coat or a chic fur-trimmed jacket, faux fur coats are the perfect way to stay stylish and glamorous this winter. Embrace the allure of faux fur and make a statement with your outerwear.
Parkas for extreme weather protection
Regarding extreme weather, you need a coat to handle anything Mother Nature throws. Enter parkas, the ultimate protection against harsh winter conditions. These heavy-duty coats are designed to keep you warm and dry, even in freezing temperatures and strong winds. Parkas provide the utmost protection and comfort with thick insulation, waterproof materials, and fur-lined hoods. Whether trekking through a snowy forest or braving icy winds in the city, a parka is your best defense against the cold. Stay cozy and safe with a parka this winter.
How to choose the right size and fit
When it comes to the right size and fit for your winter coat, there are a few key things to keep in mind. Here are some tips to help you find the perfect fit:
Know your measurements: Before you start shopping, take your measurements to ensure you have accurate sizing information. Measure your bust, waist, and hips, and compare them to the size chart the brand or retailer provided. This will give you a better idea of which size to choose.
Consider layering: Keep in mind that you'll likely be layering your winter coat over sweaters and other clothing items. If you wear bulky layers underneath, you may want to size up to ensure a comfortable fit.
Pay attention to the length: Consider the coat size and how it will complement your body shape. If you're petite, a shorter-length coat may be more flattering. If you're taller or have a longer torso, you may prefer a coat that hits below the hips.
Look for adjustable features: Some coats come with adjustable features such as drawstrings or buttons that allow you to customize the fit. These can be particularly useful for a more tailored look or to cinch in the waist for a flattering silhouette.
Read customer reviews: Customer reviews will almost always give you helpful insights into the fit and sizing of the coat. Look for reviews from customers with a similar body shape and size to understand better how the coat will fit you.
By following these tips, you can ensure that you choose a winter coat that fits you perfectly and keeps you both warm and stylish throughout the season.
Maintenance tips for your winter coats
To keep your winter coats in top shape, follow these maintenance tips:
Clean according to care instructions. Different materials require different cleaning methods. Always check the care label on your coat and follow the instructions for cleaning, whether dry cleaning, hand washing, or machine washing. Properly clean your coat to maintain its quality and longevity.
Store properly. When winter is over, store your coats correctly to prevent damage. Clean them before storing and choose a cool, dry place away from direct sunlight. Use garment bags or breathable fabric covers to protect them from dust and moths.
Repair any damage. If your coat has any tears, loose buttons, or other damage, repair it before storing or wearing it again. This will help prolong its lifespan and ensure you can continue enjoying it for years to come.
Use a lint roller. A regular lint roller for faux fur coats will help remove any hair or lint that may accumulate on the surface. This will keep your coat looking fresh and clean.
Protect against moisture: Consider using a waterproof spray to protect your coat from moisture and stains. This will help repel water and keep your coat pristine even in wet conditions.
Avoid excessive heat: Excessive heat, whether from a heater or a hairdryer, can damage the fibers of your coat. Avoid hanging it near a heat source and allow it to dry naturally if it gets wet.
When it comes to staying warm and stylish this winter, your choice of coat is key. Whether you opt for a classic wool coat, a sporty puffer jacket, a sophisticated trench coat, a glamorous faux fur coat, or a heavy-duty parka, there's a style for everyone. Remember to choose the right size and fit, and take proper care of your coat to ensure longevity. With the right winter coat, you can brave the cold in style and feel confident wherever you go. So go ahead, wrap up warm, and embrace the beauty of winter fashion!
Related posts