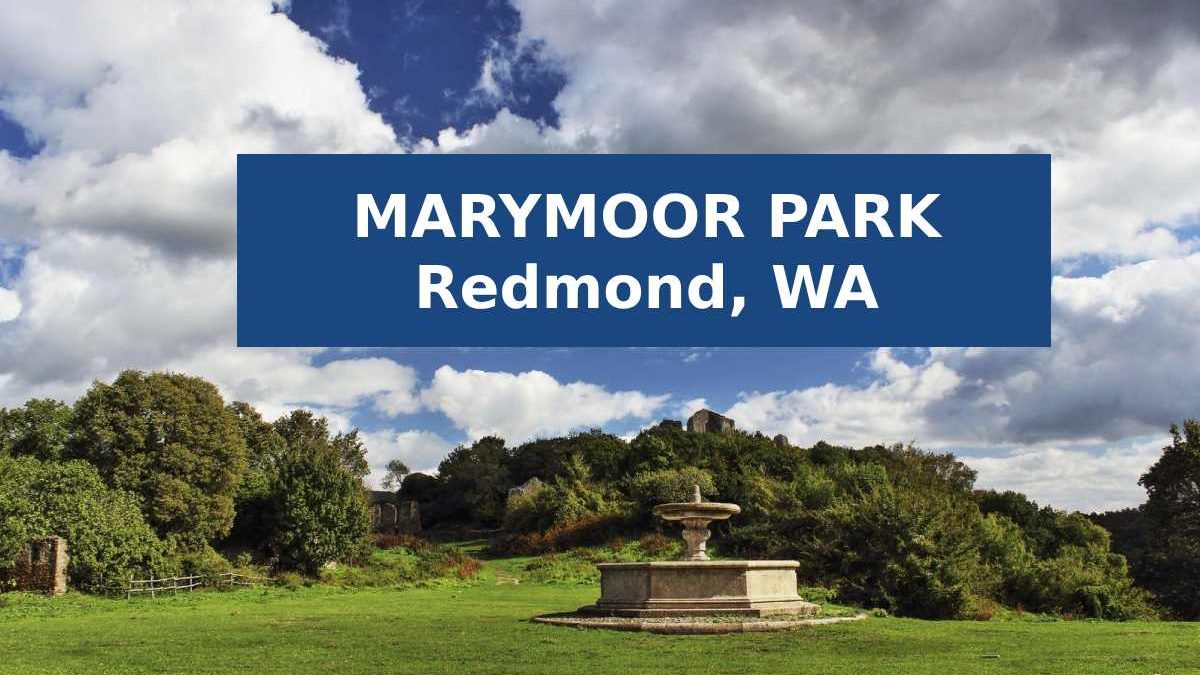 Marymoor Park: A Gem in the Heart of Redmond
glamourgenix, 2 months ago
5 min

read
30
Marymoor Park – Nestled in the heart of Redmond, Washington, Marymoor Park is a testimony to the natural beauty and recreational opportunities the Pacific Northwest offers. With its vast greenery, diverse amenities, and rich history, Marymoor Park has become a cherished destination for locals and visitors alike. It covers approximately 640 acres (260 hectares), this sprawling urban oasis provides year-round activities for nature enthusiasts, families, and outdoor enthusiasts.
A History Of Marymoor Park
Before we delve into the park's present offerings, it's essential to understand its historical significance. Marymoor Park has a rich history dates back to the early 20th century. The park's name derives from Mary Murdock, the daughter of C.P. Blakely, who owned the land in the early 1900s. During this time, the land served as a popular spot for hunting and fishing.
In 1921, King County acquired the property and began developing it as a park. The Civilian Conservation Corps (CCC), a New Deal program, was pivotal in transforming the area into a recreational space during the 1930s. They constructed various structures, including the Clise Mansion, a historic landmark within the park today.
Marymoor Park Natural Features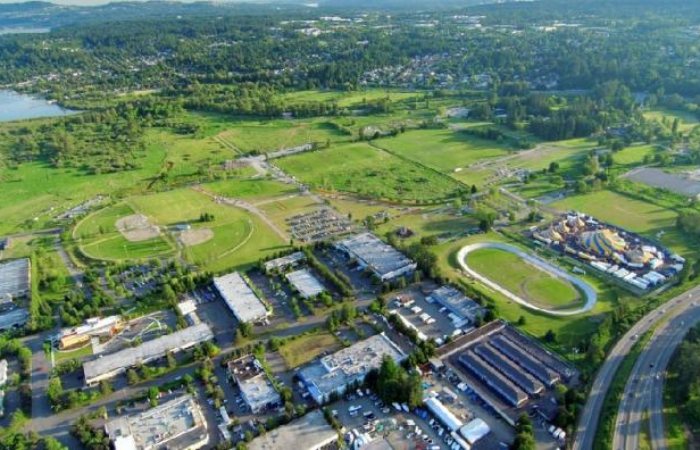 Marymoor Park's beauty lies in its natural surroundings. The park is home to lush forests, wetlands, and meadows, making it an ideal place for relaxation and outdoor adventures. Trails wind through the park, letting visitors explore its diverse ecosystems and observe the local flora and fauna.
One of the park's standout features is its extensive network of paved and unpaved trails. These trails are perfect for walking, jogging, biking, or strolling in serene surroundings. For those who prefer a more immersive experience, Marymoor also boasts access to the Sammamish River, offering kayaking, paddleboarding, and fishing opportunities.
Marymoor Park benefits local communities by:
Strengthening community image and quality of life.
Generating cost savings for local communities.
Providing economic benefits to partners and local businesses.
Recreation for All Ages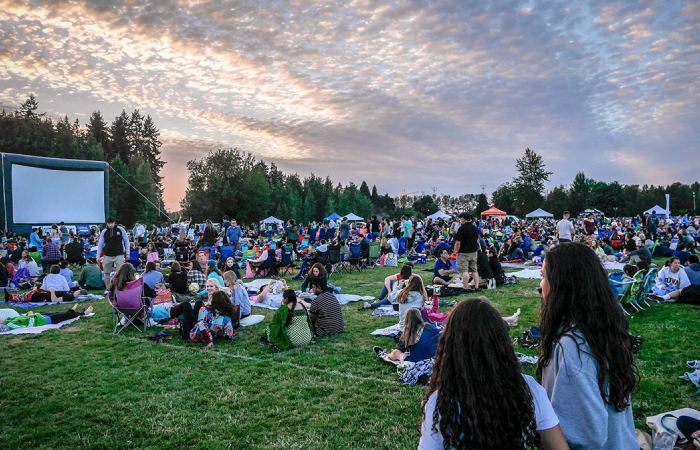 Marymoor Park offers various recreational opportunities to cater to visitors of all ages and interests. Here are some of the highlights:
Dog Lovers' Paradise:
Marymoor Park features a massive off-leash dog park named "Marymoor Dog Park." It spans 40 acres and is divided into sections for small and large dogs. It's a favorite spot for dog owners to let their furry friends roam and socialize.
Climbing Playground:
The park features a unique climbing structure called the "Climbing Rock." It provides a safe and thrilling environment for children to explore their climbing skills while parents can relax nearby.
Sports Fields:
Marymoor Park has several sports fields, including baseball and soccer, which host various tournaments and events throughout the year.
Outdoor Concerts and Events:
The park derives alive throughout the summer with a diverse lineup of outdoor concerts and events at the Marymoor Park Concerts venue. It's an excellent place to enjoy live music and entertainment in a picturesque outdoor setting.
Community Gardens:
The park hosts community gardens where residents can cultivate their plants and vegetables.
Clise Mansion: A Historic Landmark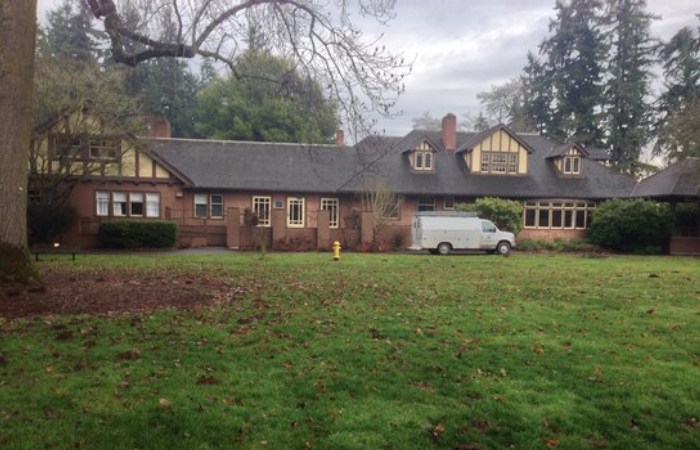 The Clise Mansion, also known as Marymoor House, is a historic mansion located within the park. Its elegant structure was built during the 1920s and was once the residence of the Clise family, who were prominent figures in the area's history. Today, the mansion is famous for weddings, corporate events, and other special occasions.
The mansion's beautiful architecture and stunning park views make it a sought-after location for private events. Its history and charm add a touch of sophistication to any gathering held within its walls.
Wildlife and Nature Observation In Marymoor Park
Marymoor Park is teeming with wildlife, making it an excellent spot for nature enthusiasts and birdwatchers. The park's diverse habitats support various bird species, and you can often spot waterfowl, raptors, and songbirds throughout the year.
The park's wetlands and meadows provide essential habitat for various wildlife, including beavers, deer, and rabbits. Exploring the park's trails and keeping a keen eye can lead to unexpected encounters with these fascinating creatures.
Conservation Efforts
In addition to providing recreational opportunities, Marymoor Park is crucial in conservation efforts. The park is home to a significant wetland restoration project, which aims to improve water quality, enhance wildlife habitat, and create a healthier ecosystem. Visitors can learn about these maintenance efforts through interpretive signs and educational programs.
Seasonal Delights
Marymoor Park's charm is not limited to any particular season; it shines year-round. The park comes alive in the spring with colorful wildflowers, while summer brings various outdoor events and concerts. Autumn paints the trees in shades of red and gold, making it a picturesque spot for fall foliage enthusiasts. Even in the winter, the park's serene atmosphere provides an outflow from the hustle and bustle of daily life.
Getting There
Marymoor Park is conveniently located in Redmond, Washington, making it easily accessible from the greater Seattle area. The park offers ample parking and multiple entrances, including one-off West Lake Sammamish Parkway NE and another off NE Redmond Way.
Conclusion
Marymoor Park's rich history, natural beauty, and diverse recreational opportunities are a testament to the Pacific Northwest's allure. Whether seeking a peaceful escape into nature, an active day of sports and exploration, or a scenic spot for a special event, Marymoor Park has something to offer everyone. As it continues to evolve and adapt to the community's needs, it remains a beloved gem in the heart of Redmond, inviting visitors to experience the wonders of the great outdoors year-round. So, next time you find yourself in the Seattle area, make sure to pay a visit to Marymoor Park and discover the magic it has to offer.
Related posts