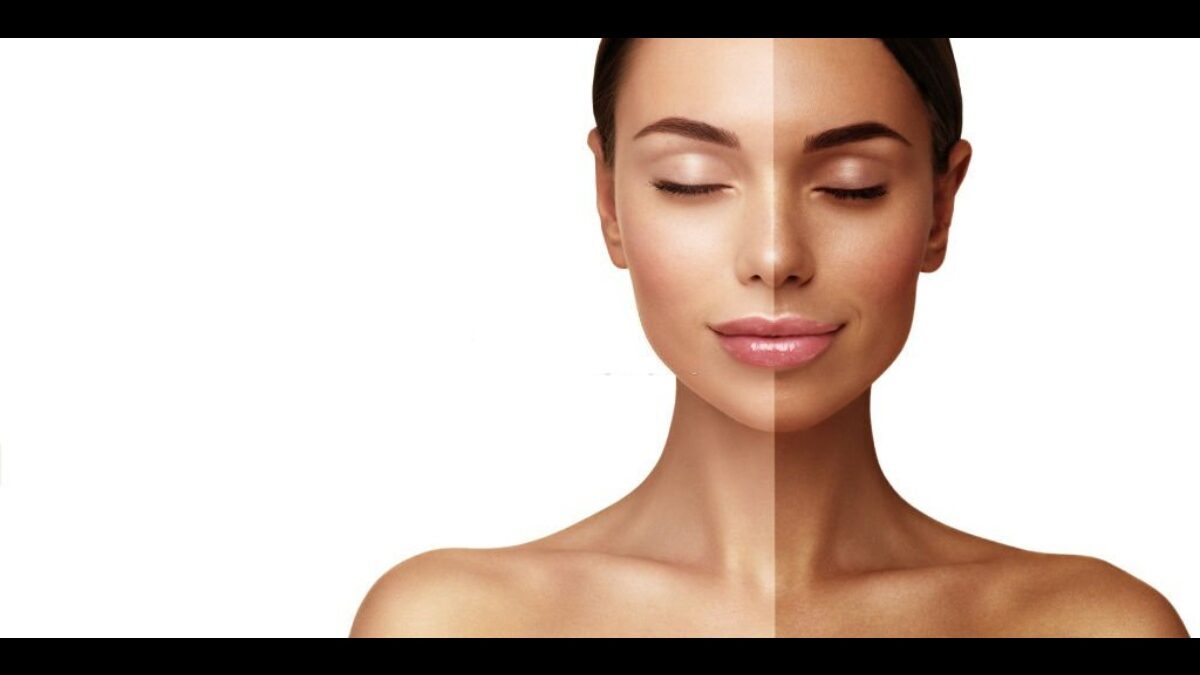 THE PERFECT SELF-TAN. HOW DO WE GET IT?
glamourgenix, 10 months ago
4 min

read
157
THE PERFECT SELF-TAN. HOW DO WE GET IT? – The perfect and safe tan exists. In addition, we are increasingly aware of what it means to be exposed to the sun and its risks. Use a self-tanner if you want a summer tan but don't want to tell your skin.
BEFORE WE START, WE NEED TO KNOW…
Almost all self-tanning products contain dihydroxyacetone (DHA). The higher the concentration of DHA, the darker the resulting colour will be. Today many products already combine DHA and erythrulose. Erythrulose takes a little longer to work, and its effect is usually gradual, but it makes your colour last longer.
Being patient; in the correct application is the key; to circular movements throughout the body, starting with the ankles and going up the legs. To make it easy for you, there are these mittens; with them, you will achieve a perfect application (promised!)
The most important thing for the colour to be homogeneous is to have the skin exfoliated and hydrated. I recommend that you exfoliate your skin 24 hours before applying the self-tanner and that you try to keep it as hydrated as possible.
TIPS FOR AN ENVIABLE SELF-TAN
I can give you some tips that will make you last and get a perfect tan, but two are the most important.
The first is to apply the self-tanner at night so that you will sleep with the position. Please wait 15 minutes for it to dry correctly. Then you can get dressed. And in the morning, when you shower, the excess will go away. Also, many self-tanners need to be in contact with the skin for between 6-8 hours without getting wet (washing hands, sweat). This would be appropriate for products that are called GRADUAL TAN; among those, you can find Watermelon Mousse or the MINIKIT.
The second piece of advice is to exfoliate your skin 24 hours before; if you apply it on smooth skin, it will be more accessible, and the result will be more uniform. The colour will fade or become uneven if you exfoliate after applying a self-tanner. After your shower, dry well, and use a moisturizing cream or body lotion. Thus the uniform diffusion will be perfect. Apply the moisturizer, focusing primarily on the elbows, ankles and knees to prevent these areas from leaving colours.
TIPS FOR AN ENVIABLE SELF-TAN
Start with the feet and continue up the legs, trunk, and arms… This is how we prevent any line from being left when we bend down. The last thing would be the face. WATCH OUT! Only do this if the product says it can also be used on the front. You have to do it carefully evenly and not forget the neck, ears, jaw and hairline. One of those specific products is the Purity Vitamins Facial, with which you begin to have a natural tan in just 3 hours and does not need rinsing, or the Purity Self Tan Facial, which you will find in the Minikit Pack, which takes 8 hours to take effect.
WHERE CAN I BE SEEN TO HAVE APPLIED SELF-TANNER? TRICKS TO AVOID IT.
It is common for the self-tanner to remain on your fingers, especially nails and cuticles. You can clean them with a nail brush a cotton swab dipped in cleanser or make-up remover milk. If any area has stains, I advise exfoliating the skin for the following days and start the whole process over again. But you can rest easy; if you follow the advice above (exfoliation, hydration and use of a glove), it will be perfect for you.
TO END
The duration of the tan depends on the power it has; it lasts approximately 5-7 days since it eliminated while the skin is renewed. They do not have sun protection and therefore do not protect us from solar radiation. Remember that there are different types of products, those that give a gradual tone (daily application) or express (applied once a week).
SELF-TANNER, WE LEAVE YOU OUR TOP 3!
Tan Express is our favourite product, in mousse format; if you have an event, you will get colour depending on the time you leave it applied; you can also repeat its use every seven days to maintain the tone:

One hour if you want a light tan tone.
Two hours for a golden tan.
Three hours for a darker tan.

Purity Vitamins Facial, this serum is ideal for those who photoprotect ourselves and avoid the sun. In 3 hours and without rinsing, you will notice how the tone rises, and you have a sun touch.
Another of our favourites and best sellers is Watermelon; it is a gradual product, which means that as we apply it, we increase our skin tone.
Related posts