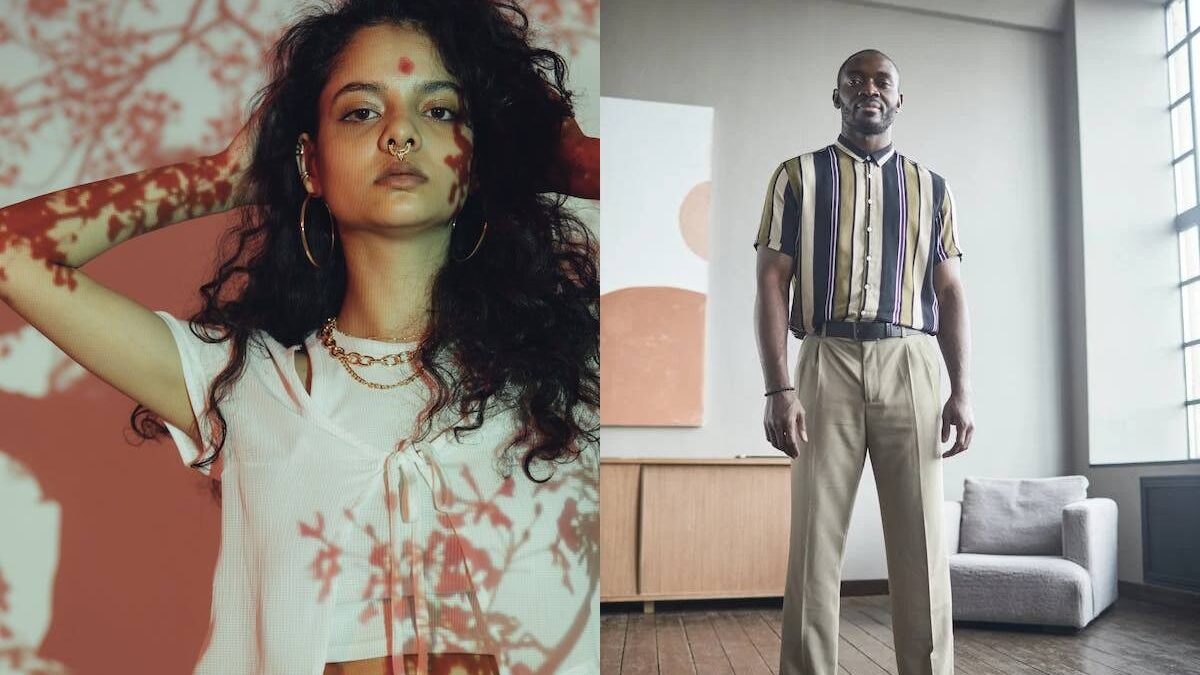 What happens in fashion is a symptom – We are in crisis, and uncertainty is the only constant. Pessimistic visions rain down on us, and we are invaded by anomie, cynicism and growing resentment for what is glimpsed in the future. So what's the fashion sense in a collapsing world?
Less than two weeks ago, the world witnessed, once again, a fatal terrorist attack in Nice, which left 84 dead at the hands of a suspected member of the Islamic State. Kabul was the next objective of this organization. Just days after the fateful July 14, a double suicide bombing killed 81 people and injured 231 in the Afghan city. According to UN reports, that is added to the more than 5,000 civilian victims in this country so far this year. In Munich, an 18-year-old attacked passers-by in a shopping centre, killing nine and injuring 27 more. Days later, a Syrian refugee, a member of IS, blew himself up with an explosive, leaving at least a dozen wounded in the German city of Ansbach. On July 15, news broke about the failed coup in Turkey that sought to overthrow President Recep, Tayyip Erdogan.
What happens in fashion is a symptom of what happens in the world
The figures determined at least 300 fatalities and 6,000 detainees for being part of the coup movement. A few days ago, Father Jacques Hamel was forced to kneel before being beheaded inside Saint Etienne du Rouvray church in Normandy, also in the hands of two members of the Islamic State. Meanwhile, in the United States, Donald Trump is beginning to lead the polls ahead of his Democratic rival, Hillary Clinton, whose party is today drawing a scandal of political sabotage against candidate Bernie Sanders. July is not over yet, and this is just a review of some of the events that cloud the international scene.
For the fashion director of the New York Times, Vanessa Friedman.
 a World where the image is, in the first instance, the most crucial element
Where a photograph is an immediate reference through which we understand a reality parallel to ours – a war impacts more its images than just its figures. Clothing –fashion– is one of the few universalized elements (some do not have a plate of food but have a garment to wear), allowing us to make value judgments based merely on the visual. The physical image of a person is the first thing we face about him, and his clothes are part of the elements we use to understand and build our initial judgment—why fashion has become a fundamental communication tool in our time.
Historically, fashion has served to take the pulse of each era. It is a testimony of the social, the political, the ideological and the economic, through which identities can be read and realities subverted. For Franca Suzanne, editor-in-chief of Vogue Italia, "fashion is not about clothes, but about life."
a World where the image is
The feminine pants were a virtual device in the feminist struggle, as well as the mini-skirt and the bikini. Three garments of liberation, claiming, empowered women. A battle that today continues to be a matter of debate. Now the discussion resumed amid tension between East and West.
Earlier this year, the luxury retail portal Net-a-Porter edited a sales section for Ramadan with garments from famous brands such as Ebro, Valentino, and Oscar de la Renta, among others, selected for their conservative style, appropriate for this Islamic celebration. Around the same time, Italian fashion house Dolce & Gabbana launched its fall/winter 2016-17 collection with models wearing hijabs and abayas in fabrics printed with flowers and polka-dots. The garments were sold in the Middle East and D&G stores in major Western capitals. In opposition, the co-founder of the Yves Saint Laurent brand, Pierre Bergé, criticized increasingly proliferated initiatives, alleging that "a designer must be there to make women more beautiful, to give them freedom, not to collaborate with this dictatorship that imposes that abominable veil with which they hide women and that makes them live a sheltered life.
Fashion is not about clothes; it's about life.
For Kanye West's Yeezy Season 3 collection for Adidas, Anna Wintour coined the term "Migrant chic" to describe the megalomaniac-musical-fashion extravaganza that took place at Madison Square Garden in February. Wintour should have apologized for the pun she used to describe the show. However, West admitted to having inspired by a photograph of a Hutu refugee camp in Rwanda, taken by Paul Lowe more than two decades ago. At the same time, the migrant trend generated scandal in the hands of Norbert Baksa, a photographer from Budapest, who made a fashion editorial using a back refugee camp on the border of Hungary. The p as background photos showed a tall and thin white model taking selfies on her cell phone or 'forcefully dragged' by another model.
Are these facts the trivialization of a global crisis? Or an intelligent commentary on the state of our times?
The sense of fashion is to reflect the world that surrounds it
often tragic, always chaotic, but with glimpses of beauty and a particular fantasy. Alexander McQueen thought it was a form of escapism and not imprisonment. But he usually dismisses it because he believes that due to its temporary nature, it is an industry or phenomenon unaware of its impact or role.
However, this temporality allows him to understand the states of a culture and the zeitgeist of a society, to later turn them into a style that will flood the streets and everyday life. It serves as a bridge between the established and the unknown, normalizing changing realities. Whether it is facilitating the assimilation of the Western world into the complex universe of the East or the opposite, who is witnessing a situation full of tragedy and political mess or seeks to be a balm to alleviate it. Fashion constantly acts as a mirror and will forever remain on its throne.
Diana Vreeland said: "You have to have style. It's what helps you down the stairs. It enables you to get up in the morning. Without him, you are nobody. And I don't mean having a lot of clothes.
Related posts