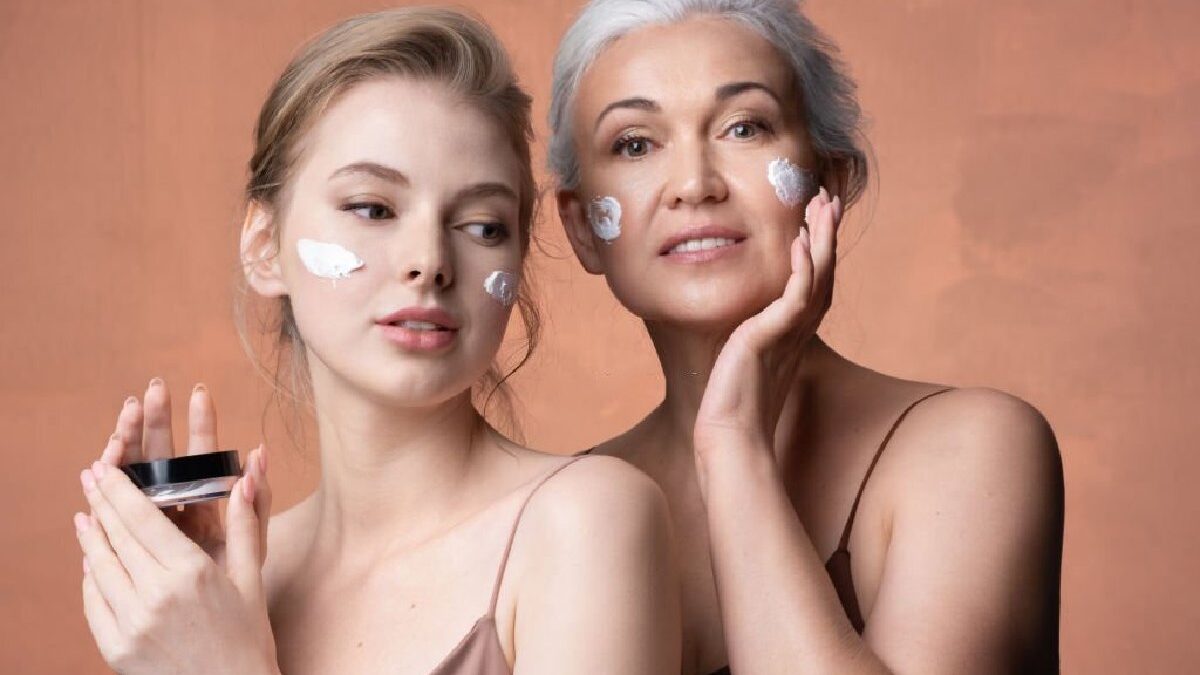 4 anti-aging night creams for flawless skin
glamourgenix, 10 months ago
3 min

read
108
anti-ageing night creams for flawless skin – By now, you will know that the skin is renewed at night when we sleep when the toxins are released, and the cells admit all the nutrition and hydration to revitalize the tissues. For this reason, we always emphasize doing the beauty routine well before bed. You already know that in the morning, it is also essential to wash the skin (and not only with water) but with a specific facial gel for the face; the next step would be to moisturize. And finally – and what you already know and we constantly tell you – is to use sunscreen.
But at night, the skin needs something else, and it is the best moment to influence the treatment because this renewal is used. Cells are more receptive to 'detox', hydration, and stimulation. For this reason, we try to put a lot of emphasis on going to bed with spotless skin; make-up removed and good night cream.
That is why we always focus on cleansing the skin before going to bed so that no residue remains on it, and it does everything much better for us. But how to choose the correct night cream? What do we have to take into account? We'll tell you!
How to choose the anti-ageing night cream for wrinkle-free skin
Of course, it all depends on the type of skin you have. There are anti-ageing creams designed to correct spots, unify skin tone, combat deeper wrinkles, and improve acne… You should always choose the product that best suits your skin's needs.
In addition, some ingredients should be used at night, such as Retinol or salicylic acid (as it is a beta hydroxy acid, you must be careful with the sun because the skin is more unprotected).
If you want to renew your beauty kit and don't know where to start, don't worry because we have selected several creams that will help you blur wrinkles while you sleep have all prices and ranges so that you will fall in love. To prepare the card!
Ziaja – For more elastic skin
Stimulates collagen and elastin production to smooth wrinkles and slow ageing. It contains hyaluronic acid and essential oils that help hydrate the skin.
Olay Retinol 24
International beauty professionals and consumers rated it as the best night moisturizer with Retinol. Its formula contains active Retinol and niacinamide, penetrating the skin and hydrating instantly for 24 hours. It is perfect to be used daily, due to its high tolerability, even on the most sensitive young skin—cell renewal in just two weeks.
Resultime Redensifying Night Cream
Resultime firming night cream is an anti-ageing treatment with micro elastic that firms facial skin while reducing wrinkles. It can be used on all skin types.
Ziaja Manuka Tree
Ideal if you are looking for a 'low-cost option to exfoliate the skin and help eliminate dead cells, which renew the skin by blurring the first wrinkles.
Next. 'Nuxuriance'
This hyaluronic acid cream corrects the most visible signs of ageing, including expression lines and wrinkles. Tightens, smoothes, firms, retextures and hydrates the skin to make it look younger.
Kosei 'Premium Cells'
It is an anti-wrinkle cream ideal for caring for mature skin: with grape stem cells and nanoencapsulation resveratrol with regenerative, anti-ageing and antioxidant action.
Related posts