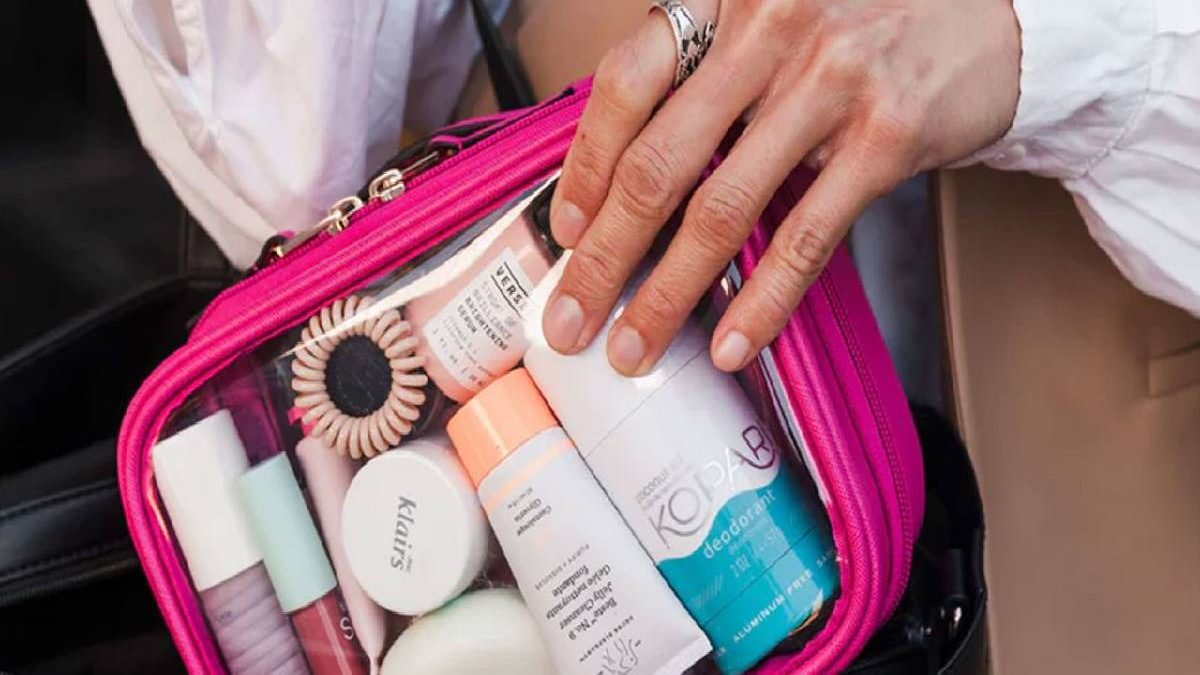 People wear makeup for a variety of reasons. Enhancing features, boosting confidence, and feeling put together are all common motivators behind applying makeup. But when you're building or updating your makeup products, it's not always crystal clear where to start.
With so many formulas, product variations, and shades to choose from, it's no wonder people are overwhelmed. Sound like you? Luckily, there are a few basic makeup products to make your collection align perfectly with your makeup goals. Here's what to keep in mind when updating your makeup bag with new products:
1. Prioritize Skin Prep
Having moisturized, clear skin creates the perfect base for your makeup. Of course, achieving that is much easier said than done. It requires you to know your skin type and texture and commit to a skin care routine to maintain its best look. To start, assess the main skin concerns you have. This could be how greasy you get throughout the day or dry flakes that feel impossible to avoid. Or maybe you're struggling with breakouts.
You'll want to tailor a skin care routine that improves your skin troubles. For greasy skin, look for products that reduce oil production like niacinamide. For dry skin, test out different moisturizers. For breakouts, look for an acne treatment to soothe active blemishes and prevent new ones. Once your skin is in its best shape, you'll be prepared to move on to primer.
Invest in a quality primer to create a smooth canvas for your makeup and address specific skin concerns. There are various primer formulations to suit different needs. For instance, there are mattifying primers for oily skin, hydrating primers for dry skin, and color-correcting primers to counteract complexion issues. Pore-filling primers can also minimize the look of pores and fine lines. Applying primer after your skincare routine and before foundation can significantly improve the look and longevity of your makeup.
2. Find Makeup Inspiration Photos
Just like fashion or interior design, makeup is subjective. Some people love a heavier style while others opt for a 'barely there' approach. So, before you invest in your makeup basics, it's important to know what you're setting out to accomplish. It wouldn't make sense to buy a pallet of nude eyeshadows when you love to wear bright colors every day.
Search different makeup styles like "no makeup makeup" or "full glam" to give yourself a better idea of current styles. You'll likely gravitate toward a few options, which will help inform what products you end up buying. Then, jot down what products are featured in the look — like a bright blush or dark eyeliner.
If you struggle with identifying the products in a look, you can also take images to shops like Ulta or Sephora. Most employees at those types of stores are trained or licensed makeup artists who can give great recommendations. Remember to keep an eye out for variations you like, too. A smokier version of an everyday brown-eye look would require a few extra products. You can keep those in mind if you want to add to your collection down the line. You might opt for a larger pallet with a range of colors, rather than just a few shades.
3. Match Your Undertones
Choosing the right shade of foundation isn't always simple. However, it can really affect how your makeup ends up looking. The best way to get a great result is by finding products that match your undertone. One of the easiest ways to figure out your undertone is by looking closely at your veins in good lighting.
If they look more blue or purple, that means you have a cool undertone. On the other hand, if they're green, you have a warm undertone. If you can't tell or don't see specific colors, you likely have a neutral undertone. From there, you can select a foundation, skin tint, or other formula that matches your skin's tone more easily.
Remember that your face makeup should blend as seamlessly as possible into your neck. If you tan easily or use fake tanning products, you may need multiple shades of the same product in your kit. It can take some trial and error, but picking the right face products is an important step to having beautiful makeup.
4. Add Color to Your Face
A few hours lounging on a beach or by the pool leaves you with the most stunning glow. The rosiness is natural, and youthful, and adds dimension to your face. Of course, you can't be on a beach vacation or poolside every day. You can, however, replicate the effect with blush and bronzer.
Now, you don't have to use both products every day. You could instead opt for one or the other. But they can be great to have on hand to achieve a variety of glowy looks. This is especially true if you get multipurpose products like lip and cheek stains. These are formulated for both the cheeks and lips. When you apply the same shade to both, you're left with cohesive makeup in one simple step.
For bronzer, a matte or slightly shimmery shade is a good option. This can be applied all over the face with a fluffy brush for a nice sunkissed glow. Or you can apply it in place of blush for a warmer look. When used correctly, you'll leave people wondering which tropical location you just came back from.
5. Stick to Classic Eye Makeup
When it comes to eye makeup, the options are nearly endless. You can do a quick swipe of mascara and call it a day. Or you can go all in with a full smokey eye, cat-like winged eyeliner, and false lashes to boot. Of course, when you're getting basics for your makeup collection, you won't need all of that.
Instead, focus on a few eye products in particular. A good mascara in black or brown can be all you need to accentuate your eyelashes. Look for options that are volumizing for a more dramatic lash look or lengthening if your lashes are shorter. Having both on hand can give you more variety and flexibility because you can easily layer the two.
From there, incorporate additional eye makeup as you see fit. A neutral eyeshadow palette featuring browns and nudes in matte and shimmery finishes is a good choice. A black pencil or liquid eyeliner can help draw even more attention to your eyes day or night. Having waterproof and regular mascara formulas may prove beneficial, too. The point is to ensure you have enough eye products at your disposal to get the makeup style you're after.
Uniquely You Makeup
Your makeup basics should be suited to fit your needs. With so many options available, it's worth spending the time to explore them. Then, narrow down your picks to achieve the look you want. Before long, you'll have an all-in-one bag of go-to makeup you know and love.
Related posts