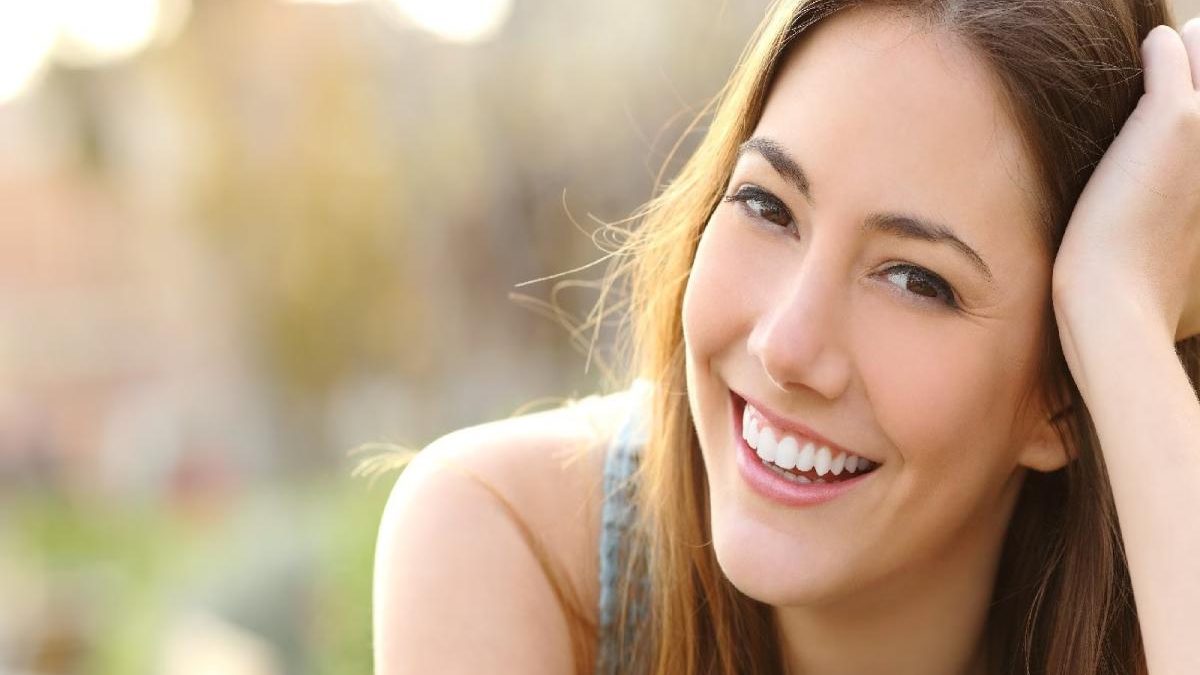 Eating Your Ways to a Healthy, Beautiful Smile Nutrition Tips for Oral Health
glamourgenix, 2 months ago
6 min

read
51
Unlock the secret to a radiant, confident smile with 'Eating Your Way to a Healthy, Beautiful Smile: Nutrition Tips for Oral Health.'
Delve into the realm of nutrition as we explore the pivotal role it plays in maintaining optimal oral health. From calcium-rich foods that fortify teeth and bones to vitamin C-packed fruits that promote gum health, this evidence-based article reveals the power of a balanced diet.
Discover the practical tips and expert advice that will revolutionize your oral care routine and leave you beaming with pride.
The Importance of Calcium-Rich Foods
Calcium-rich foods, such as dairy products and leafy greens, play a vital role in promoting strong teeth and bones, making them an essential component of a healthy diet for maintaining optimal oral health.
Calcium is crucial for tooth and bone health, as it helps in their development and maintenance.
For those who cannot consume dairy, alternative sources of calcium include fortified plant-based milk, tofu, fortified cereals, and leafy greens.
Incorporating calcium into your diet can be done through calcium-rich meal ideas like yogurt with berries and almonds or a spinach and cheese omelet.
Discover the Power of Leafy Greens
Among the various nutrient-rich foods that contribute to optimal oral health, leafy greens stand out as a powerhouse, offering a multitude of benefits for maintaining healthy gums and combating inflammation in the mouth.
Leafy greens like spinach and kale are high in calcium and folic acid, promoting gum health and preventing inflammation. They also contain antioxidants that combat mouth inflammation, resulting in a brighter smile.
Incorporating leafy greens into meals can provide not only dental health benefits but also contribute to overall well-being.
Fruits and Vegetables for a Brighter Smile
Stimulating saliva production and promoting oral cleanliness, crunchy fruits and vegetables like apples, carrots, and celery can contribute to a brighter smile by helping to scrape away plaque and debris.
Citrus fruits provide benefits for oral health due to their high vitamin C content.
Crunchy vegetables not only provide essential nutrients but also help clean teeth.
Incorporating antioxidants into your diet through fruits and vegetables can contribute to a brighter smile.
Folic acid, found in leafy greens, plays a role in maintaining healthy gums.
Plant-based milk alternatives, like almond milk, can also contribute to oral health.
Lean Protein for Strong Teeth
Including a variety of lean proteins, such as chicken, turkey, fish, and tofu, in your diet can provide the necessary phosphorus for maintaining strong teeth. Phosphorus plays a crucial role in the formation and maintenance of tooth enamel, which helps protect against tooth decay and sensitivity.
Additionally, lean protein sources offer other benefits for oral health, such as promoting gum health and providing essential nutrients for overall dental well-being.
Incorporating alternative protein sources can ensure a well-rounded diet that supports optimal oral health.
Harness the Benefits of Vitamin C
Regularly consuming vitamin C-rich foods, such as citrus fruits and bell peppers, can greatly enhance gum health and prevent inflammation. Vitamin C plays a crucial role in repairing connective tissues and preventing gum inflammation. This essential nutrient also helps in the prevention of gum disease.
To boost gum health, incorporate vitamin C-rich smoothie recipes into your diet. Including these foods in your daily routine can contribute to a healthier, more beautiful smile.
Stay Hydrated With Water
Adequate hydration with water is essential for maintaining optimal oral health and preventing issues such as tooth decay and gum disease. Staying hydrated has numerous benefits for our overall health, and our oral health is no exception.
Water helps to wash away food particles and bacteria, keeping our mouths clean and fresh. It also helps to stimulate saliva production, which is crucial for neutralizing acids and fighting off bacteria.
Drinking water is a simple yet effective way to hydrate for a healthy smile.
Avoid Sugary and Acidic Foods
Our overall oral health can be significantly improved by avoiding sugary and acidic foods, as they can erode tooth enamel and contribute to tooth decay, so it is important to limit our consumption of these foods and beverages.
The impact of sugary and acidic foods on oral health is a topic that deserves a closer look. There is a clear link between diet and tooth decay, and understanding this connection is crucial for maintaining a cavity-free mouth.
Finding healthier sugar alternatives is also important for satisfying our sweet tooth without compromising our oral health.
Additionally, understanding the risks of acidic food and enamel erosion can help us minimize these effects and protect our teeth.
Dairy-Free Calcium Sources for Vegans
When following a vegan diet, individuals can obtain the necessary calcium intake through a variety of dairy-free sources. These sources include fortified plant-based milk alternatives, leafy greens, and calcium-fortified foods. Tofu alternatives, fortified cereals, and calcium supplements are also great options for vegans to ensure adequate calcium intake. Dairy-free milk options like almond milk and soy milk are rich in calcium and can be used in cooking and baking. Leafy greens substitutes like broccoli and bok choy are also excellent sources of calcium for vegans.
Limit Snacking for Optimal Oral Health
To ensure optimal oral health, individuals should consciously reduce their snacking frequency and refrain from indulging in sugary or acidic foods. Snacking between meals can increase the risk of tooth decay as it exposes the teeth to prolonged periods of acid and sugar.
Instead, opt for healthy alternatives such as crunchy fruits and vegetables that stimulate saliva production and help neutralize acids.
Additionally, incorporating intermittent fasting can further promote oral health by reducing snacking opportunities and giving the saliva more time to remineralize the teeth.
Chew Sugar-Free Gum for a Healthy Smile
Chewing sugar-free gum, particularly with xylitol, can contribute to a healthy smile by stimulating saliva production and aiding in the removal of bacteria, ultimately strengthening tooth enamel. This promotes oral health by improving gum health and preventing tooth decay.
Sugar-free gum promotes saliva production, which helps neutralize acids and wash away bacteria. Xylitol, a natural sweetener used in sugar-free gum, has been shown to inhibit the growth of bacteria that cause tooth decay.
Maintain a Balanced Diet for Overall Health
Consuming a diverse range of nutrient-rich foods is essential for maintaining a balanced diet, which is crucial for overall health and well-being. A balanced diet benefits our bodies by providing the necessary nutrients for optimal function.
Nutrient rich foods such as fruits, vegetables, lean proteins, and whole grains should be incorporated into our daily meals to support healthy eating habits.
Taking a holistic approach to nutrition ensures overall well-being and promotes a healthier lifestyle.
The Role of Regular Dental Check-ups
Regular dental check-ups play a crucial role in preventing oral health issues and ensuring early detection and treatment of any dental problems. The benefits of regular dental check-ups include the prevention of cavities, gum disease, and oral cancer. It is recommended to have dental check-ups at least twice a year.
While the cost of dental check-ups can vary, they are often covered by dental insurance. Dentist recommendations are important for maintaining good oral health. During check-ups, common dental issues such as tooth decay, gum disease, and oral infections can be detected and treated promptly.
Related posts